HOW TO MEASURE YOUR PET
We recommend you measure your pet precisely to ensure an accurate fit.
If your pet's measurements fall in between two sizes, we suggest
ordering the next larger size. Make sure your pet wil fit within the
chest size and length measurements for a proper fit.
All of our products are sized in centimeter or inches.
MEASURE GUIDE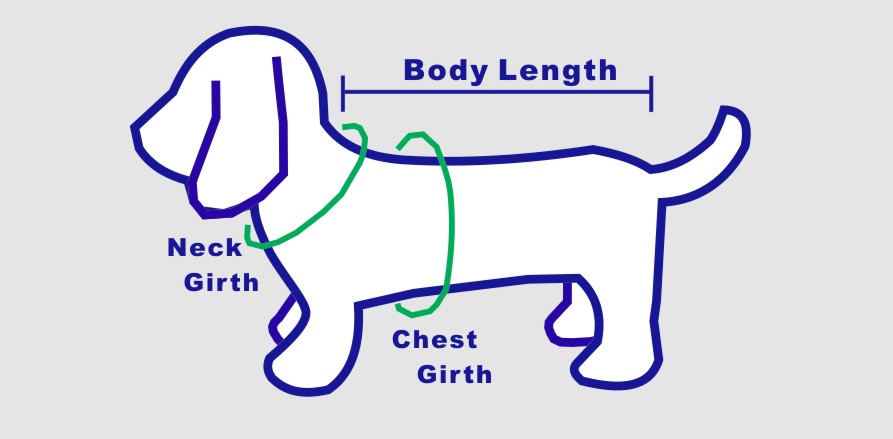 Collar Sizing
Measure behind your pet's neck and allow two fingers between your dog's
neck and the measuring tape to ensure a comfortable fit.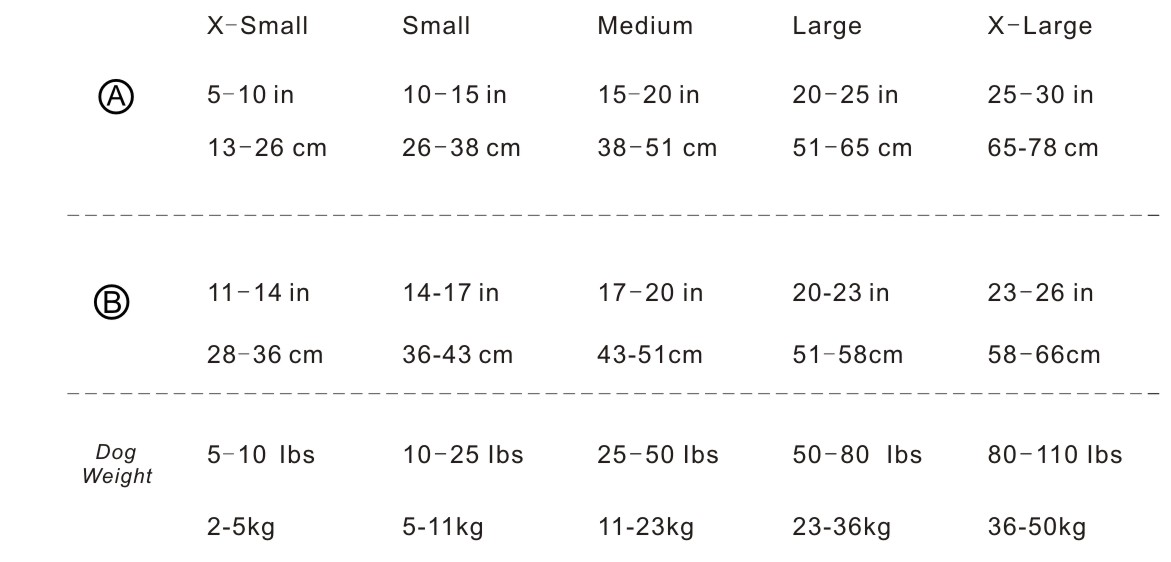 Harness Sizing
Measure behind pet's front leg's and full circle around to the shoulders.

Apparel Sizing
To measure your dog's back, place one end of the fabric tape at the base of
your dog's tail and measure to the nape of the neck. All apparel will not
necessarily cover the full length of your dog's back.